The origins of 31 Orange can be found in Argentina where I used to live with my wife Mariana. I started translating IBM software manuals from English to Dutch. I soon received more requests for other languages and gathered a small team of freelance translators around me. Not long afterwards, I decided to focus on sales to give my translation agency room to grow. In no time, the team had increased to 25 – 30 freelancers.
Many customers choose us because of our one-stop-shopping service for 12 languages: one supplier, one contact, one invoice. We don't just reply and deliver quickly, but also realise that sometimes it's really necessary to deliver at night or in the weekend.
Just take a look at our portfolio that speaks louder than words and shows companies that believe in our quality and added value.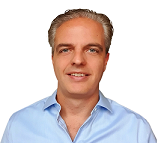 Olav
Growing up near the port city of Rotterdam, it was clear to me at a young age that there was more to the world than just the Netherlands and that's why I like to explore the continents. My many years in Argentina bear witness to this and have taught me a lot about the world and myself. It nourished my wanderlust and longing for knowledge of other cultures.

My roots in Rotterdam together with my Latin American experience not only formed my personal vision of the world, but also laid the foundation for the social responsibility that I apply in my work. Combining my business insights with my international experience, commercial drive and service-minded mentality is my daily game. Open, honest and no-nonsense.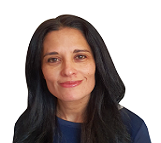 Mariana
I was born in Argentina. As the daughter of an Argentine-Italian mother and Peruvian father, I was brought into contact with different cultures from a very young age. When Olav asked me several years ago to help him out with some operational tasks, I couldn't imagine that I would ultimately head up our Operations unit. It was the ideal combination for our growing family. After all, family comes first.

I like to contribute to the communicational challenges of companies and to entrepreneurs who believe in our added value. Building a bridge between customers looking to communicate in a foreign language and passionate translators who make that possible; that's what gives me pleasure in my work. My motto is: be the change that you wish to see in the world.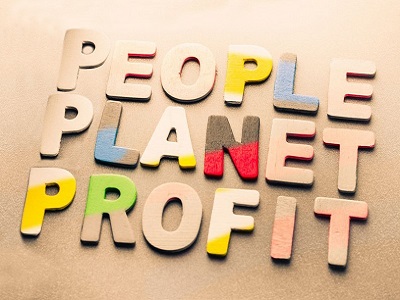 Corporate Social Responsibility is more than just being green. What do you stand for as a company? Do you only participate in CSR if it is easy and inexpensive or do you take it a step further? We try to apply the saying "practice what you preach" as much as possible. Of course, it is important to make the right choices from a commercial point of view, but sometimes an ethical approach is just a little more important. That is why we will occasionally say "no" to potential customers, because we do not agree with their products and services or share their business philosophy.
Terre des Hommes is an international organisation that stands up for children's rights. It combats child labour and sexual exploitation, amongst others. Since 2016, we have been translating a range of texts every month at a significant discount. In this way, the NGO can allocate its budget more effectively and increase its international scope – and we contribute to the mission and vision of Terre des Hommes of Terre des Hommes.
Curious about what we can do for you?